| | |
| --- | --- |
| OVERVIEW | |
| | |
| --- | --- |
| Mail service | |
| | |
| --- | --- |
| Counters | |
| | |
| --- | --- |
| The best site 2004 | |

Vak Balish
---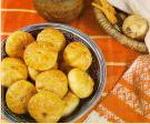 Ingredients:

55 g Flour

5 g Egg

5 g Melted Butter

10 g Milk

15 g Water

2 g Sugar

Yeast

Salt

Minced meat:

45 g Beef or45 g Lamb

11 g Rice

13 g Onion

15 g Melted Butter

Salt, Pepper to taste

Directions:

Divide yeast dough into small balls; roll them out in shape of flat cakes. For minced meat: cook rice. Cut meat into small pieces, mix them with rice, and add finely chopped onion, salt, pepper and melted butter. Put minced meat in the middle of flat cake. Bake in the oven. Grease vak balish with oil. Serve the dish hot.
Traveller's view

Fri Sep 29
night / day:
°/°C
Sat Sep 30
night / day:
°/°C
| | |
| --- | --- |
| Central Bank rates | |
| Dollar USA | |
| Euro | |
| | |
| --- | --- |
| Navigation | |
| | |
| --- | --- |
| Search | |