| | |
| --- | --- |
| Useful | |
| | |
| --- | --- |
| Mail service | |
| | |
| --- | --- |
| Counters | |
| | |
| --- | --- |
| The best site 2004 | |

Useful services
---
Send SMS - your friend is not online... never mind! Send SMS message that can reach him (her) everywhere! You are always together with SMS service!



Send ICQ messages - Something is wrong with your ICQ, it doesn't seem to ever connect. Don't worry! We'll help you! Here you can send ICQ messages as many as you like! It's very convenient - while looking through the site, you don't need to digress! Everything in one!



Send to pager - your message will be always received! Send messages to your friends' pagers - show them your care and respect!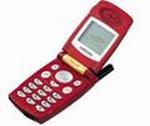 Traveller's view

Fri Sep 29
night / day:
°/°C
Sat Sep 30
night / day:
°/°C
| | |
| --- | --- |
| Central Bank rates | |
| Dollar USA | |
| Euro | |
| | |
| --- | --- |
| Navigation | |
| | |
| --- | --- |
| Search | |