| | |
| --- | --- |
| Culture and Art | |
| | |
| --- | --- |
| Mail service | |
| | |
| --- | --- |
| Counters | |
| | |
| --- | --- |
| The best site 2004 | |

A.V.Vishnevsky
---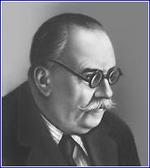 The scientist-innovator, outstanding clinical physician, surgeon, founder
of original scientific school.

From 49 years of medical and scientific activity of A.V.Vishnevsky 35
years are given to Kazan. In Kazan he was formed as a doctor and scientist,
teacher and public figure, here he made the main discoveries which brought
to him world popularity.

A.V.Vishnevsky was born on August 27, 1874 in Dagestan. He received
secondary education at the Astrakhan grammar school, and after its finishing
entered the medical faculty of the Kazan university. Graduating from the
medical faculty, A.V.Vishnevsky entered the supernumerary intern in the
surgical branch of Alexander hospital of Kazan. In 1902 A.V.Vishnevsky held
a post of pro-rector. On April, 15 the young scientist was sent on
business abroad, where, except for studying anatomy, visited clinics of the
best surgeons of Germany, Switzerland and France.

In the autumn of 1904 A.V.Vishnevsky was elected the senior lecturer of
the faculty of topographical anatomy and operative surgery.

In 1921 A.V.Vishnevsky began careful development of local anesthesia. This
method in the beginning was met coldly, with mistrust. However neither
criticism, nor every possible barrier might stop triumphal "procession" of
local anesthesia, it passed checks in severe years of World war II and
completely was justified.

In 1937 A.V.Vishnevsky for the first time in the world executed removal of
lung under local anesthesia. Theoretical preconditions resulted in
development of novocaine blockades. They were created by 30s in Kazan and
found wide application in surgical practice.

At the end of 1934 A.V.Vishnevsky moved to Moscow. Surgeons of Moscow
elected A.V.Vishnevsky the chairman of the surgical society.
He died on November 13, 1948.
Traveller's view

Mon Mar 20
night / day:
°/°C
Tue Mar 21
night / day:
°/°C
| | |
| --- | --- |
| Central Bank rates | |
| Dollar USA | |
| Euro | |
| | |
| --- | --- |
| Navigation | |
| | |
| --- | --- |
| Search | |