| | |
| --- | --- |
| Culture and Art | |
| | |
| --- | --- |
| Mail service | |
| | |
| --- | --- |
| Counters | |
| | |
| --- | --- |
| The best site 2004 | |

Akhmetkhanov Salimkhan
---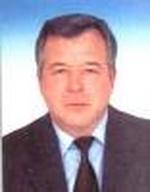 Date of birth: (01/12/1949)

Akhmetkhanov Salimkhan Minnekhanovich

The deputy of the State Duma from constituency 0024 (Naberezhnye Chelny
electoral district, Tatarstan Republic)

He was born on December 1, 1949 in the village of Saklovbash, Sarmanovsky
district of Tatarstan.

He began his labour activity in state farm "Tukaevsky" of Sarmanovsky
district as a mason, worked as a tractor operator, mechanic, bookkeeper.
Simultaneously he taught organic chemistry at evening school and trained
tractor operators.

In 1972 he entered the Kazan agricultural institute, faculty of
mechanization.

From 1973 to 1976 he worked as a main engineer in state farm "Shugansky",
and from 1976 till 1986 in the same state farm in the post of the director.
Under his leadership the state farm was awarded with Passing Red Banner of
the Government of RSFSR.

In 1986 he was appointed the vice-president of the district executive
committee in Novosheshminsky district of TASSR.

From 1987 to 1989 he was the director of state farm "Petrovsky". By
results of activity in this period the state farm was awarded with Passing
Red Banner of the Central Committee of the CPSU, Council of Ministers of the
USSR and the All-Union Central Council of Trade Unions with entering the
Honour Roll.

In 1993 he was given the rank "Deserved worker of agriculture of
Tatarstan", in 1995 the rank "Deserved worker of agriculture of the Russian
Federation".

In 1990 he was elected the deputy of the Supreme Soviet of RSFSR from
Zainsk constituency of TASSR. In 1993 he graduated from the Academy of
national economy at the Government of the Russian Federation under the
program: "Head in conditions of market" and received the speciality "manager
of maximum category".

From 1995 to 2000 he was the deputy of the State Council of Tatarstan.

The deputy of the State Duma of the third convocation on Naberezhnye
Chelny one-mandatory constituency N 24 of Tatarstan.

The chairman of he subcommittee on ecological safety of objects of storage
and destruction of chemical weapon, on fuel and energy complex and
petrochemical industry. He supervises the ecological safety of the alcoholic
industry.
Traveller's view

Fri Sep 29
night / day:
°/°C
Sat Sep 30
night / day:
°/°C
| | |
| --- | --- |
| Central Bank rates | |
| Dollar USA | |
| Euro | |
| | |
| --- | --- |
| Navigation | |
| | |
| --- | --- |
| Search | |