| | |
| --- | --- |
| Culture and Art | |
| | |
| --- | --- |
| Mail service | |
| | |
| --- | --- |
| Counters | |
| | |
| --- | --- |
| The best site 2004 | |

Morozov Oleg
---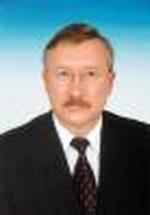 Date of birth: (05/11/1953)

Morozov Oleg Viktorovich.

The chairman of deputy group "Russian regions".

He was born on November 5, 1953 in the city of Kazan, Tatarstan. He
graduated from the historical-philological faculty of the Kazan state
university. The candidate of philosophical sciences. Till 1987 he worked at
the Kazan state university: assistant, teacher, senior lecturer of faculty.

In 1987 he passed to the post of the head of department of Republican
Committee of the CPSU. Since 1989 - instructor, reviewer, assistant to
secretary of the Central Committee of the CPSU.

Since 1991 he worked as the adviser in the International academy of the
book and book art. Later the deputy general director of "Biotechnology"
scientific and production association.

1987-1989 - the Deputy of the Supreme Soviet of Tatar ASSR.

The deputy of the State Duma since 1994 till present time. Member of the
Committee of the State Duma on affairs of the Federation and regional
politics. In the second convocation - the vice-president of the committee,
deputy head of deputies group "Russian regions".

Major landmark in his biography is scientific training in 1983-1984 at the
Bonn university (Germany), in the institute of political science.

The author and co-author of more than 50 scientific publications. More
than 200 publicistic materials in the Russian and republican press.
Traveller's view

Tue Oct 3
night / day:
°/°C
Wed Oct 4
night / day:
°/°C
| | |
| --- | --- |
| Central Bank rates | |
| Dollar USA | |
| Euro | |
| | |
| --- | --- |
| Navigation | |
| | |
| --- | --- |
| Search | |