| | |
| --- | --- |
| Culture and Art | |
| | |
| --- | --- |
| Mail service | |
| | |
| --- | --- |
| Counters | |
| | |
| --- | --- |
| The best site 2004 | |

Shashurin Sergey
---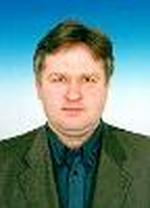 Date of birth: (12/01/1957)

Shashurin Sergey Petrovich

The deputy of the State Duma from constituency 0026.

He was born on January 12, 1957 in the village of Nizhnie-Vyazovye of
Zelenodolsk district of TASSR.

In 1985 he graduated from the institute and received "engineer-builder"
speciality. He worked on building sites all over Tatarstan and in Kursk
area. Later he organized building cooperative society "Stroitel" and became
the president of "Tan", LLC.

He was an active participant of events of September-October of 1993. He
provided to deputies of the Supreme Soviet of the Russian Federation
delivery of foodstuff, and fuel for submission of heat in the White House.
During these events he was arrested and was in jail for 1 year and 9 months.
In 1995, being in custody, he was elected the deputy of the State Council of
Tatarstan.

In 1996 he became the deputy of the State Duma of the second convocation
on 26 one-mandatory constituency. He worked in the committee on industry,
power and transport. In 1999 in second time he was elected the deputy of the
State Duma on the same district.

At the present moment he holds the post of the vice-president of the
Committee on ecology.
Traveller's view

Fri Sep 29
night / day:
°/°C
Sat Sep 30
night / day:
°/°C
| | |
| --- | --- |
| Central Bank rates | |
| Dollar USA | |
| Euro | |
| | |
| --- | --- |
| Navigation | |
| | |
| --- | --- |
| Search | |