| | |
| --- | --- |
| Culture and Art | |
| | |
| --- | --- |
| Mail service | |
| | |
| --- | --- |
| Counters | |
| | |
| --- | --- |
| The best site 2004 | |


Gabdulla Tukay
04/05/1886
---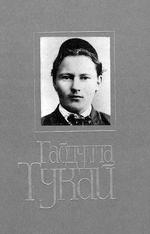 The name of Gabdulla Tukay is known not only in Tatarstan, but also far beyond its borders. He is known by everyone who appreciates art, who loves poetry. The creativity of Tukay is many-sided: he is a poet and publicist, literary critic and public figure. For the development of the Tatar poetry and the culture he made as much, as Pushkin for the Russian poetry and culture.

Gabdulla Tukay was born in April, 1886 in the village of Kushlavych in a former Kazan province. He became an orphan early, and spent some time at the grandfather who sent the boy to Kazan in 1889. In 1895 nine-year Gabdulla arrived to Uralsk to his cousin.

In Uralsk he spent his childhood and youth. Here he studied in madrase, in this city he began to write verses. In this small town young Tukay got acquainted with the heritage of great Russian poets - Pushkin and Lermontov. Their verses won the heart of this young poet.

His talent was admired by many people, the owners of the Kazan and other newspapers invited the poet to work. Among them there was also an Orenburg newspaper of millionaire-gold miner Rameev 'Vakyt' ('Time'). And though Tukay knew, that Rameev was a good poet, he didn't work for him. His dream became Kazan where the life was more vivid than in Orenburg or Ufa. And he went to Kazan.
Tukay loved people and, perhaps, from the Tatar writers of the past nobody had managed to express the spirit of the nationality (national character) with such depth and artistic force as he did it.

Tukay loved Kazan so much, he said, that the Tatar people will find happiness only in the unity with the Russian people, in the fatherland.

The poet had lived last years in Kazan, he loved the city and devoted to it many nice lines. The poet names it the city of the science and art. There is the most beautiful museum of the poet in Kazan.

On April 11, 1913, the poet died in the bloom of his creative power and talent, as wrote M.Gorky: 'of famine and consumption'.
The Tatar people highly revere the memory of the outstanding national poet. By the name of Tukay in the republic are named philarmony, and the premium which is got by the best literary works and works of art, a very nice street in Kazan is named after him.
Ashes of Gabdulla Tukay rest in peace in the Tatar cemetery in Privolzhsky district.
Traveller's view

Tue May 17
night / day:
°/°C
Wed May 18
night / day:
°/°C
| | |
| --- | --- |
| Central Bank rates | |
| Dollar USA | |
| Euro | |
| | |
| --- | --- |
| Navigation | |
| | |
| --- | --- |
| Search | |