| | |
| --- | --- |
| OVERVIEW | |
| | |
| --- | --- |
| Mail service | |
| | |
| --- | --- |
| Counters | |
| | |
| --- | --- |
| The best site 2004 | |


Half of Shuttle Buses Will Be Taken Away From Kazan Roads
08/07/2005
---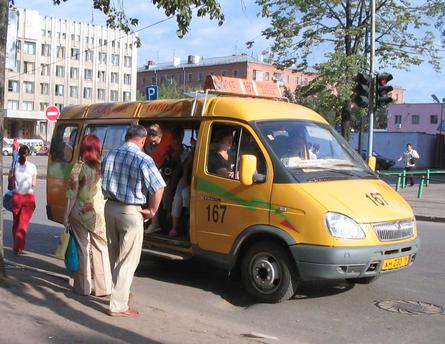 On the even of 1000-year celebration the attention to shuttle buses is increasing rapidly. Every day a special group goes out on the roads and checks the work of this kind of transport - still most popular in Kazan, as well as in any other Russian city.

They say, not long before the holiday, half of the shuttle buses will be taken away from Kazan streets. As if the technical condition of the buses is too bad, not officially we heard that the officials just want to free the roads, to lessen the traffic.

For people that are not indifferent to the security of the shuttle buses the service of which they use, there is round-the-clock hotline, organized by the Department of Passengers Transportations. You can inform about the bad technical condition of a bus, not working doors, anything that doesn't satisfy you as a passenger.

The number of hotline:

(8432) 92-87-93

And please say also the route number and the number on the plate.
Traveller's view

Wed Dec 6
night / day:
°/°C
Thu Dec 7
night / day:
°/°C
| | |
| --- | --- |
| Central Bank rates | |
| Dollar USA | |
| Euro | |
| | |
| --- | --- |
| Navigation | |
| | |
| --- | --- |
| Search | |