| | |
| --- | --- |
| OVERVIEW | |
| | |
| --- | --- |
| Mail service | |
| | |
| --- | --- |
| Counters | |
| | |
| --- | --- |
| The best site 2004 | |

Republic of Tatarstan
---
Official name - Republic of Tatarstan

Sovereign State, subject of international law associated with Russian Federation-Russia on the basis of Treaty about mutually delegated rights and objects of treatment.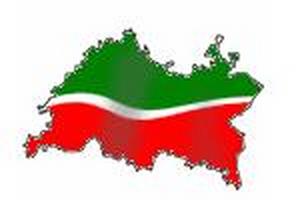 Tatarstan is situated in the centre of Russian Federation on the East European plain, in the conjunction of two largest rivers of Europe - Volga and Kama. The territory of the republic is about 67 836.2 km. The capital of the republic is the city of Kazan.

More than 70 nationalities live here, the most numberous of which are Tatars and Russians. The state languages are Tatar and Russian. The population of the republic is about 3 773 800 people.

From the economic point of view, Tatarstan is one of the highly developed republics of the Russian Federation. The basic resources are oil, land, water resources.

The republic has powerful scientific and intellectual potential. The leading branches of the industry: oil extraction and oil chemistry, aircraft, machine-building and device-making.
Traveller's view

Tue Jun 6
night / day:
°/°C
Wed Jun 7
night / day:
°/°C
| | |
| --- | --- |
| Central Bank rates | |
| Dollar USA | |
| Euro | |
| | |
| --- | --- |
| Navigation | |
| | |
| --- | --- |
| Search | |